Our parent company, EControls, is a reliable, global, and financially strong organization with a reputation for success. For the past 25 years, they have provided innovative and durable solutions for the industrial and heavy duty markets.
Why is EControls entering the energy storage market?
Ethium is EControls' answer to the continuing need for advanced powertrain products in the industrial space after having reached saturation in the IC engine market.
Why now?
The advancements in lithium-ion technology and its recent affordability created the opportunity for EControls to provide a solution where our technology can differentiate itself in performance, durability, and lower total cost of ownership.
Why is EControls the right partner?
We know the requirements of the industrial market and have the expertise to create a solution that integrates seamlessly with your equipment. We are a stable and reliable company and have a reputation for success.
What should you expect from Ethium technology?
Ethium is more than a lithium-ion battery. Its advanced software and virtually wire free modular architecture adds a layer of control and safety, providing unmatched performance, reliability, and a truly maintenance-free solution.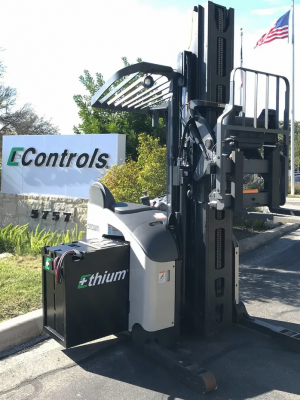 CLEAR A PATH
To Catalyze Our Customers' Success

We fearlessly engage in any effort that will eliminate our customers' risk and clear a path to their success. We immerse ourselves in our customers' world, reveal unknowns and deliver integrated solutions.

CHALLENGE CONVENTION
To Change the Game

We constantly step back, question assumptions, and embrace new perspectives. We ask "Are we solving the right problem?" We look for ways to rapidly leverage our expertise and platforms to generate solutions that separate us from the competition.

QUESTION EVERYTHING
To Cultivate Excellence

We embrace a sense of healthy paranoia in which quality and performance must be proven and never assumed. We constantly ask, "What have we missed?" We hold each other accountable to the highest standards in everything we do.

We are tenacious, tireless, and never discouraged in the pursuit of our goals. When we encounter roadblocks, we intensify our focus to break through.

ENRICH LIVES
To Unleash Potential

We strive to laugh often and find meaning in our individual and collective efforts. We attract, develop, and recognize exceptional people and inspire them to be their best at home, at work, and in our communities.

DO THE RIGHT THING
To Live in Integrity

We treat each other with respect and foster a culture of humility and trust. Honesty, fairness, and hard work are central to everything we do.